Aikido for children
Loo­king for all-round deve­lo­p­ment for your child?
Aiki­do tech­nique, mar­tial arts tea­ching fra­mework (etiquet­te, ethics and mutu­al respect) and a vari­e­ty of games deve­lop postu­re, move­ment skills, but also self-con­t­rol, deter­mi­nati­on, directness, cou­rage. Chil­dren also learn to estab­lish natu­ral con­tact with others and to resol­ve con­flicts without violence.
Aiki­do for chil­dren is fun, ver­sa­ti­le phy­s­i­cal move­ment and education.
Under the gui­dan­ce of qua­li­fied teachers!
Inter­nati­o­nal semi­nar for chil­dren and you­th in Vino­hra­dy in Novem­ber 2019.
These tra­i­ning sessi­ons for chil­dren are a com­bi­nati­on of tra­di­ti­o­nal aiki­do tea­ching and modern peda­go­gi­cal and coa­ching knowledge.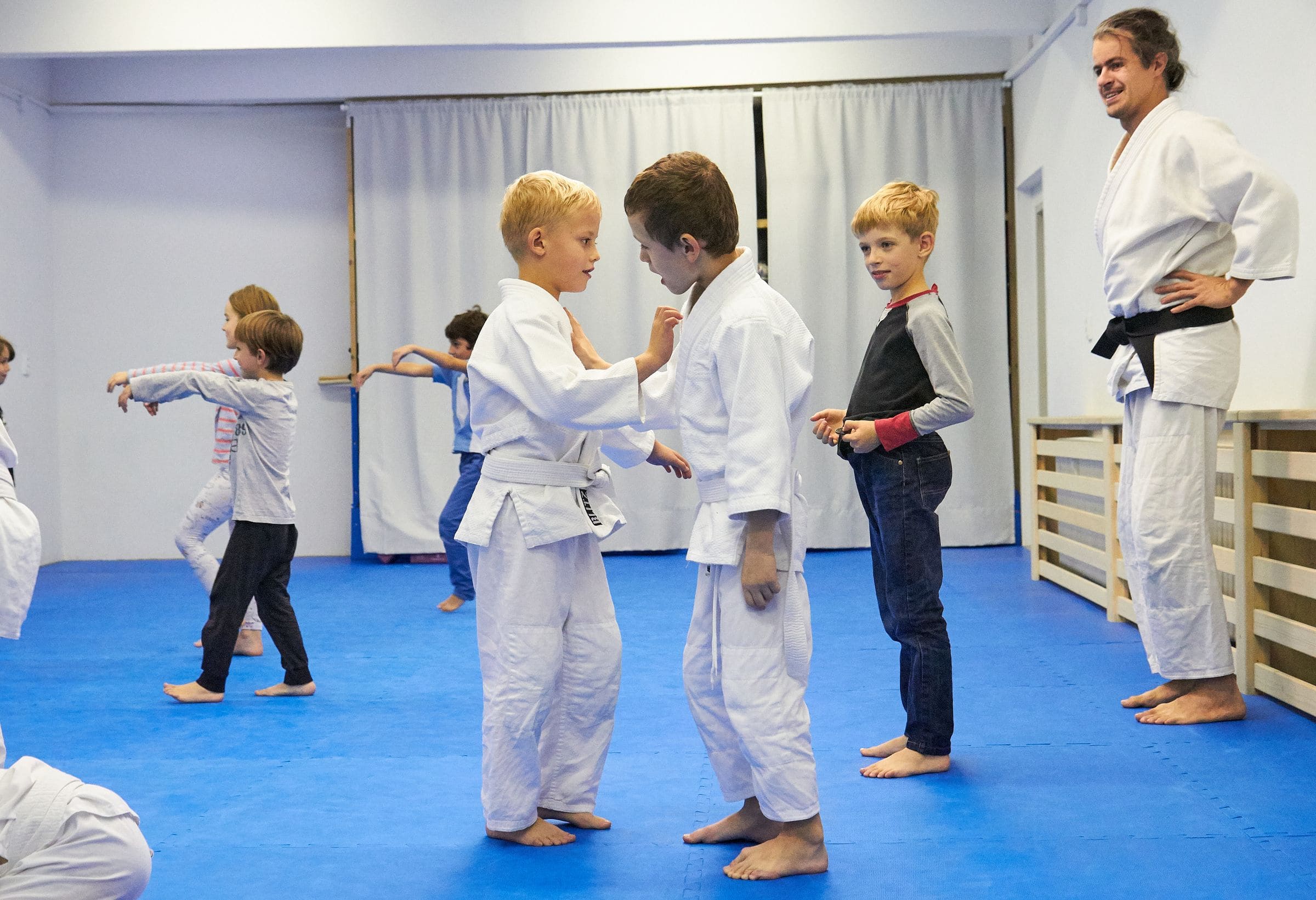 Information about the school year 2023/2024
For whom: chil­dren from 5 to 13 years old (boys and girls, three age cate­go­ries – see below; from 13 years old we offer aiki­do for you­th)
Whe­re: Pro­stor 8, Šmi­lov­ské­ho 8, Pra­gue 2 (near náměs­tí Míru)
What to wear: sport­swear is sufficient
Other acti­vi­ties: eve­ry year we orga­ni­ze an inter­nati­o­nal semi­nar and camp in nature

Our tea­chers: love wor­king with chil­dren and are qua­li­fied coa­ches with a coa­ching licen­se from the Czech Aiki­do Federation
Online registration for the 2023/2024 school year is open!
Regis­trati­on for the 2023/24 scho­ol year is open. Groups are fil­ling up fast, sign up early!
Regular training sessions
and other activities
Each of our chil­dre­n's groups is led by an expe­ri­en­ced tea­cher with a black belt awar­ded by the Aiki­kai Hom­bu Dojo World Aiki­do Headquar­ters and a valid coa­ching licen­se accre­di­ted by the Minis­t­ry of Edu­cati­on and Phy­s­i­cal Edu­cati­on. The tea­cher is assi­s­ted in tra­i­ning by an assistant. The­re are around 15 chil­dren in the groups, so the chil­dren have an almost indi­vi­du­al approach.
During the year we orga­ni­ze an autumn inter­nati­o­nal semi­nar in Pra­gue, a spring camp on an orga­nic farm and a sum­mer aiki­do trip to the Slo­vak moun­ta­ins. These acti­vi­ties are opti­o­nal, paid sepa­ra­te­ly and can be found in our calen­dar of events.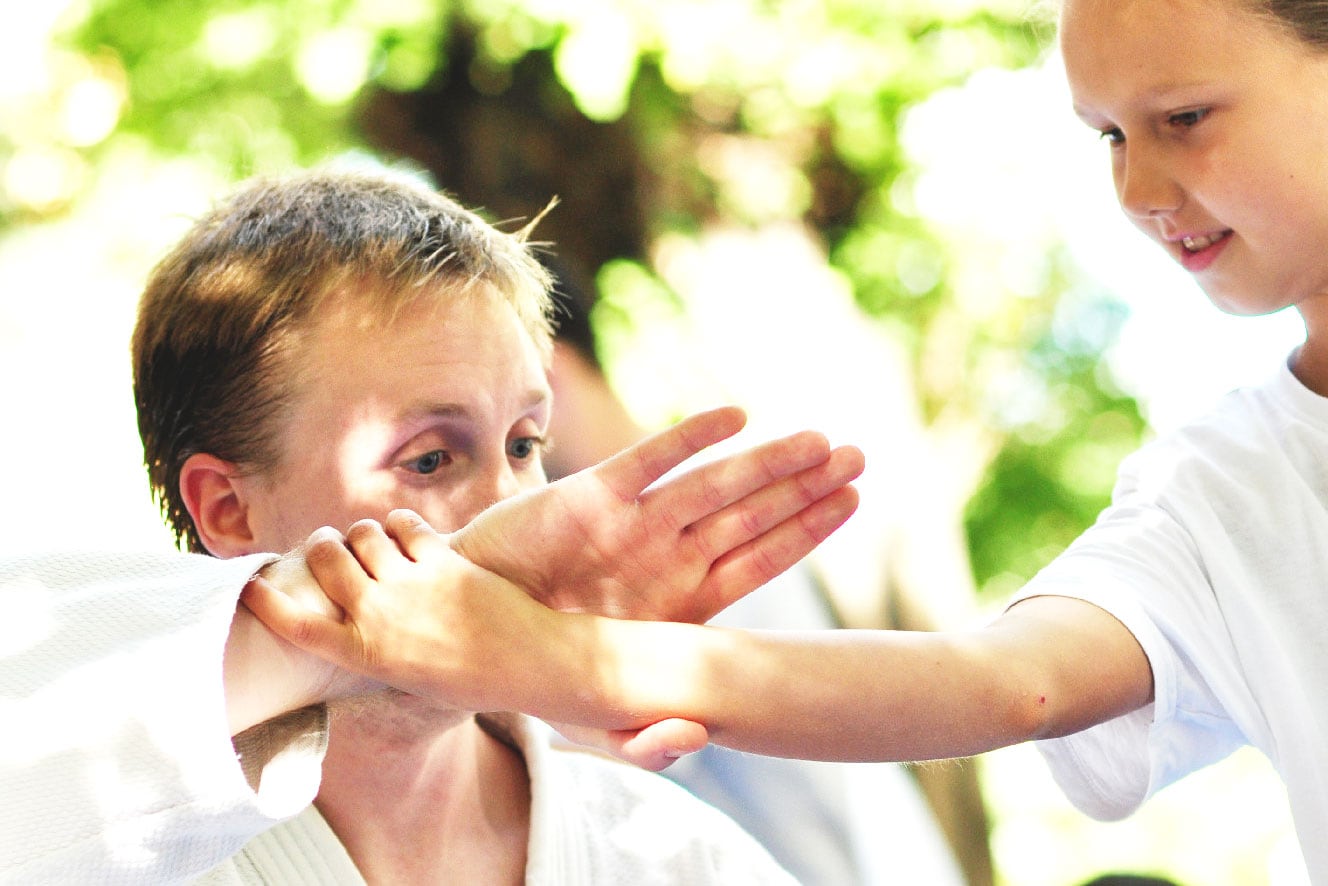 The chil­dren in our clubs have been growing sin­ce 2012 – smo­o­th­ly moving from the lower age cate­go­ries to the higher ones and some have alrea­dy pas­sed the­ir black belt exams.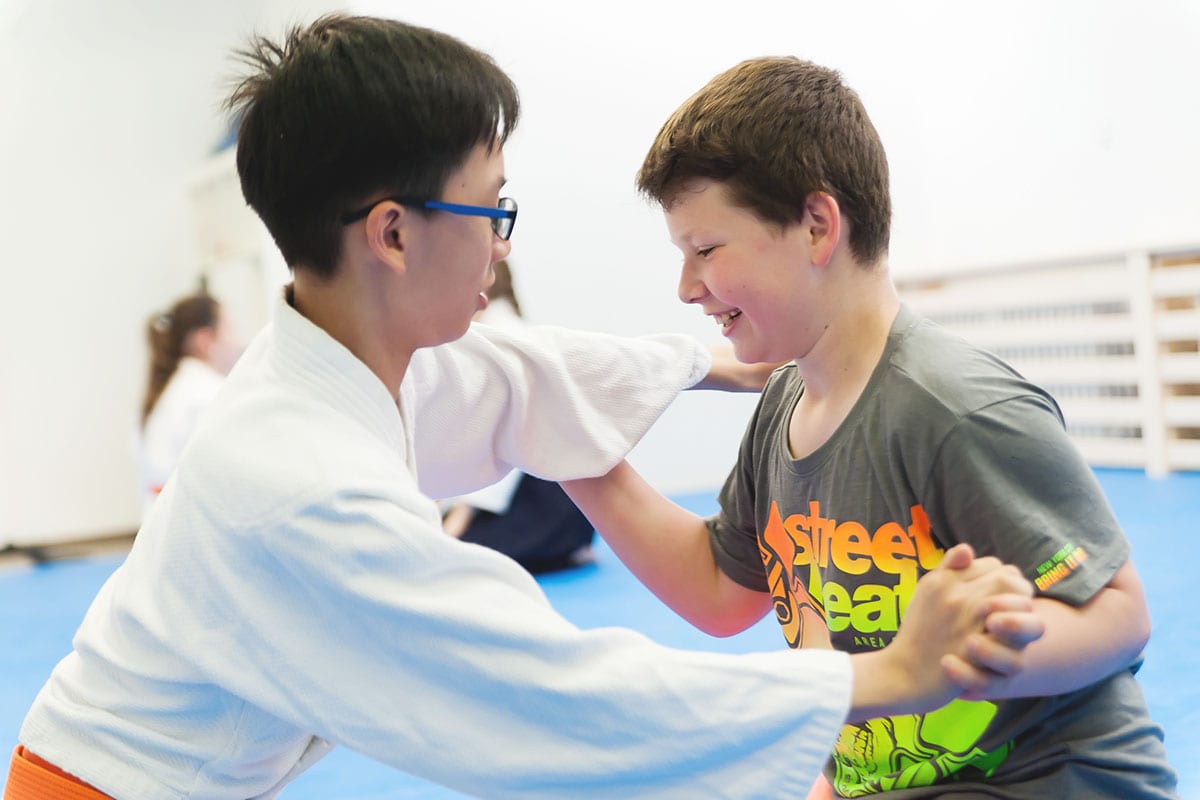 Further information
Aiki­do can be practi­ced without any spe­cial equi­p­ment. As a rule, chil­dren take the exams for tech­ni­cal gra­des at least once a year. They are awar­ded a diplo­ma and a corre­spon­ding colou­red belt in exchan­ge for pas­sing them.
Tra­i­ning sessi­ons are held twi­ce (once for the youn­gest chil­dren aged 5–7 years) a week except on pub­lic holi­da­ys, scho­ol holi­da­ys announ­ced by the Minis­t­ry of Edu­cati­on (spring holi­da­ys for Pra­gue 1 to 5) and the first and last week of the scho­ol year. The exact dates of the first and last les­sons can be found abo­ve for each group. Up to one sessi­on per term may be can­celled with pri­or notice.
This and other infor­mati­on about the cour­se and orga­ni­zati­on of tra­i­ning can be found in the Ope­ra­ting Rules for Chil­dren and You­th.
Online registration for the 2023/2024 school year is open!
Pla­ces in groups are limi­ted, ple­a­se regis­ter as soon as possible.
PARENTS ABOUT CHILDREN'S TRAININGS…

Dau­gh­ter goes to aiki­do for 3 years, I recom­mend it 🙂